Skip to the content
Live Comedy Hypnosis in Winnipeg, MB
Unparalleled Live Comedy Hypnosis Entertainment In Winnipeg, MB
Jesse Lewis is Canada's Premier Comedy Hypnotist providing the best
in entertainment for Corporate, Association, School, Service Club and
other special events. Using his Personality Jesse masterfully blends his
Comedy Hypnosis with 'pure' humor and audience participation creating
an unparalleled experience for your event..
Stage Hypnosis Suitable For All Audiences! in Winnipeg, MB
Whether you are looking for a full blown after-dinner show for a large audience or need entertainment for an intimate event, Jesse Lewis's award-winning Stage programs are guaranteed to strongly resonate with audiences of any size.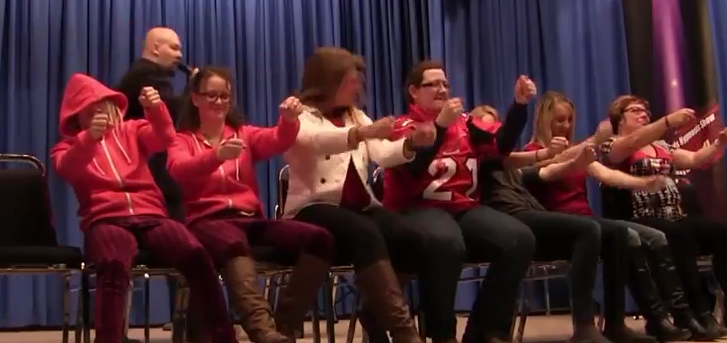 Live Comedy Hypnosis in Winnipeg, MB
Stage Hypnosis Appearances for all sizes of events in Winnipeg, MB
As an planner, there is nothing like being able to take credit for organizing entertainment that connects with the audience, exceeds everyone's expectations and leaves memories with the guests! It can be had to find real professional entertainers! Your concerns are over with Jesse Lewis Stage Hypnotist!
Finally a Comedy Hypnotist That is Safe Clean and Fun!
Finally a comedy Hypnosis show applicable for all ages and guaranteed to not e offensive! .
100% Clean material suitable for Corporate, High school and community events.
Best of all no one will be embarrassed!Stage Hypnosis in Winnipeg, MB