Unparalleled Live Hypnotist Entertainment in Clarington, ON
Jesse Lewis is Canada's Premier Comedy Hypnotist Entertainer providing World Class Entertainment for Corporate, Association, School, Service Club and other special events. Using his charisma Jesse masterfully blends his Comedy Hypnosis with 'clean' humour and audience participation creating an unparalleled experience for your event.
Comedy Hypnotist Entertainment Suitable For All Audiences in Clarington, ON!
Whether you are looking for a full blown hour long after-dinner show for a large audience or need entertainment for an intimate VIP reception, Jesse Lewis's award-winning programs are guaranteed to strongly resonate with audiences of any size.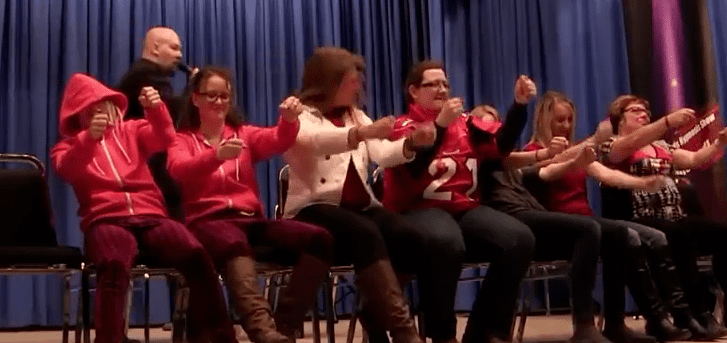 Comedy Hypnotist Entertainment in Clarington, ON! Stage Shows for large and medium sized events
As an event planner, there is nothing like being able to take credit for organizing entertainment that connects with the audience, exceeds everyone's expectations and leaves memories with the guests!  Whether you are looking to entertain 1000 attendees at your next convention or a smaller group of just 100 at your holiday party, you can rest assured that Jesse's dynamic first class performance will leave a lasting impression on your guests!
Finnaly a Comedy Hypnotist That is Safe Clean and Fun in Clarington, ON!
Finally a Comedy Hypnosis show suitable for all ages and guaranteed to not e offensive! .
100% Clean material suitable for Corporate, High school and community events.
Best of all no one will be embarrassed!
Are you looking for a hypnotist entertainment show near me? Jesse performs his hypnotist entertainment all over Canada!